Winter Weather is Here!
Are you prepared for Winter Weather?
Do you know the difference between a Winter Storm Watch, Winter Storm Warning and a Winter Weather Advisory?
When a warning is issued: TAKE ACTION!
When a watch is issued: Get Prepared!
When an advisory is issued: Take Precautions!
Find out more at: http://www.nws.noaa.gov/om/winter/ww.shtml
Review Winter Weather Safety with your family to better understand the weather and to be prepared.
Will there be rain, ice, or snow???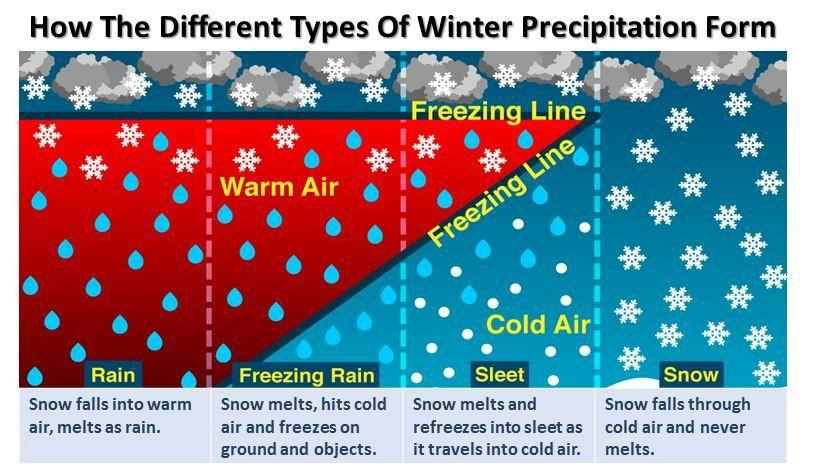 Bundling up in layers and staying dry is one of the best things you can do to stay safe this winter.